Swansea City AFC Flag Crew
Who we are, what we do, and how you can join.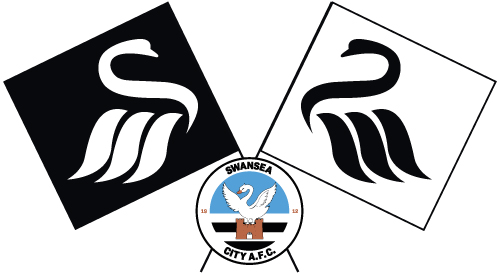 Watch games from pitch-side
Earn unique rewards & experiences
General Information
The Swans Flag Crew is the official pitch-side flag-waving crew authorised by Swansea City AFC. We are not employees of the club, but we're part of the Swans 'family'.
The crew varies in size but on match days includes up to 13 pitch-side volunteers; 8 crew members, 4 crew leaders, and the crew manager. Everyone on the crew is an unpaid volunteer.
The crew is run by Charles Ashburner of MrFlag® with the project having been devised by Catherine Thomas, Head of Hospitality, Events & Fan Engagement at Swansea City AFC.
Our role is to represent Swansea City AFC in a positive light at all times. Crew should never wear or display offensive, political or advertising messages or slogans. Crew may not call out or gesture to fans of visiting teams under any circumstances.
What's involved?
Before your first match starts you'll be expected to sign a self-declaration form confirming that you're not subject to any relevant unspent criminal convictions or safeguarding restrictions. This form can be seen by clicking here.
You'll be given a safety briefing, basic instructions on how to raise, lower and wave the flag rigs, and a crew pass.
Each corner has one flag rig operated by 2 crew and 1 crew leader.
Each corner waves its flag for 10 minutes before the published kick-off time until the referee signals the match is about to start. Flags are also raised and waved for every Swans goal, and again for 5 minutes at the end if when the Swans win.
At the end of every match, stow the flag rig in your corner and return all other gear to corner #1 (SW) before exiting the stadium.
Rewards and Benefits
Earn 1 credit for every game you volunteer at.
10 earned credits can be traded in for a free Swans shirt, a pair of tickets to a home game, or a £25 voucher for the Swans shop.
Once you've earned 10 credits, subsequent untraded credits can be carried over to the following season.
Earn at least 5 credits in 10 games (i.e. a 50% or better attendance rate) to be eligible to join Crew Leaders on special crew events (e.g. Fairwood training facility tour, changing room tour with Lee Trundle, photo opportunities with club ambassadors and players (where possible), etc).
Get to watch every home game from pitch-side – like the team coaches do.
Free water and hot drinks when volunteering at a match.
If you're a Swans fan visiting from overseas and you'd like to join the crew for a home game during your stay email info@mrflag.com
Instructions
Fill in the red Join Us form.
Download the free Zelos Team Management app on your phone, tablet or PC. Search for the swansflagcrew

group and join it.

Charles (07747613344) will contact you, then accept you onto Zelos.
Use Zelos to volunteer for specific games. Full times and locations are provided within Zelos.
Spaces are limited. The sooner you join up the more games you'll get.
Click Zelos to join the crew group on your computer
Download to your smartphone then search swansflagcrew

Click WhatsApp logo to join our chat group .
Crew Leaders
The four current crew leaders are our most experienced crew members. Most have been on the crew since before covid and all are the highest-attending crew from the 2022/23 season.
Our 2023/24 Crew Leaders (and their ages) in order of number of matches crewed are:
Tom Leamon (27)
Michael Jones (42)
Steffan Evans (32)
Danny Ashburner (22)
YOU MUST BE AGED 18+ TO JOIN THE SWANS FLAG CREW
The name Swansea City AFC and all of the Swans badges on this page are registered trademarks of Swansea City AFC.
For more information write to Brand Protection Department, Swansea City AFC, Swansea.com Stadium, Landore, Swansea SA1 2FA or email legal@swanseacity.com.
Collaboration between Swansea City AFC® and MrFlag® on the Official Swans Flag Crew does not imply general endorsement of either organisation by the other.
MrFlag®, Charles Ashburner and all members of the crew are unpaid volunteers.