Description
Union Jack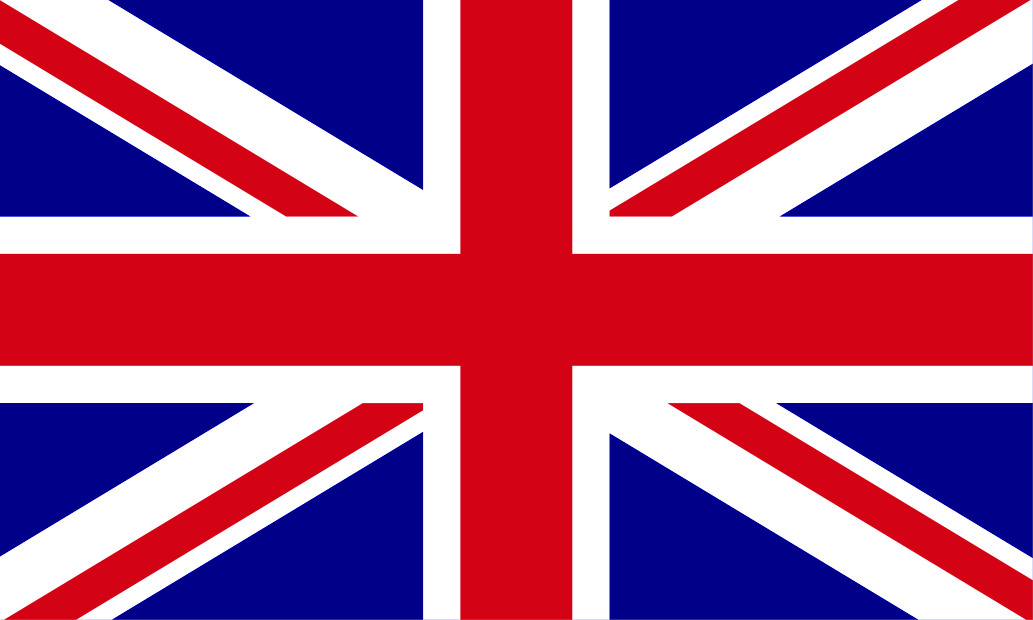 The Union Jack or the Union Flag is the representation of a royal Union between the Kingdoms of Scotland and England.

In 1603 King James VI of Scotland inherited the English and Irish thrones and in 1606 the first Union Flag was created. 

After the first Union Jack was created, there was some Scottish resistance to the design because the St George's Cross surmounted the Cross of St Andrew and there were designs of Scottish Union Flags that had limited use at the time.
Union Jack Flag For Sale
Wales had no recognition in the Union Flag because it was annexed by England in 1282 and the St George's Cross was supposed to represent the Kingdom of England which included both England and Wales at the time.

The Kingdom of Ireland was also unrepresented in the original versions of the Union Jack, although the Cross of St Patrick was eventually added in 1801, in 1921 Ireland got their independence from the UK but Northern Ireland chose to remain in the Union so St Patrick's Cross was not removed from the flag.

As the British Empire, Britain colonised many countries over the world. Many of those countries would use the Union Jack in the canton of their flags, such as Australia and New Zealand. Although there are countries that did but now have different flags without the Union Flag, such as Canada and India.
Buy the best outdoor quality flags
MrFlag® best quality outdoor printed Union Jack flags are among the most versatile and best value flags on the market. Manufactured by us to produce optimum flying weights from top quality materials, our knitted polyester option is a fantastic combination of fly-ability and durability. For an even more durable option, try our exclusive Rhyfelwr™ polyester.

We expect our durable outdoor quality printed flags to last as well as sewn flags whilst flying much better at lower wind speeds. In our view, heavier sewn flags appear to last longer only because they spend less time flying in light wind.

If another flag maker claims that sewn flags last longer than MrFlag durable outdoor quality printed flags for the same number of visible flying hours, challenge them to provide the test data!
Bold vivid colours on both sides of the flag.
Union Jack Flag For Sale
Our colours are bright and vivid. We start with vibrant RGB art and lay down our own 8 colour bi-directional print onto the fabric, forcing far more ink through the weave than many of our competitors.

Most flag makers in the UK and across Europe send out flags with 75-85% show-through on the reverse – while some produce as little as 50-60% after tempting you with super-low prices.

Our flags regularly test as 95% show-through; a difference which is very nearly indistinguishable to the untrained eye.

Poor show-though on flags is almost always the result of cutting corners with ink volumes or value-adding processes.
'Anti fray' netting option.
Choosing the Antifray option results in a piece of white netting being sewn to the right edge of an outdoor flag. It is commonly believed that the netting will fray first, extending the life of the flag. However, there is no statistical evidence to support this theory. We believe this is an unnecessary expense, which in some cases achieves the opposite result. We offer an 'antifray' option ONLY because customers occasionally insist on it. Furthermore, we do not recommend it.
Made to order.
These are made to order and customers should allow 5-7 days for them to be manufactured and despatched. If your order is time-sensitive, please tell us at the time of ordering.
Product features.
Our best quality flag.
Recommended for regular outdoor use.
Durable Rhyfelwr™ option for extended outdoor use.
Our colours are bright and vibrant.
Double stitched hem.
Choice of fittings.
Anti fray netting option.
Best value industry-standard 110-115gsm knitted polyester.
Exclusive extra durable Rhyfelwr™ polyester.
Flame-retardant and labelled as such.
Colourfast. Our colours do not run when wet.
How long do MrFlag flags last?
No flag lasts for ever. This is a universal truth.
Union Jack Flag For Sale
Even quality flags as durable and well-made as ours will succumb to high winds. Strong and frequent winds will require you to replace your flag sooner. This is normal wear and tear.

We regularly receive reports of our standard 110-115gsm knitted polyester flags lasting 12-18 months or longer, but this is not the norm and should not be expected. Many customers need to replace their flags every six months or so and most within a year.

You can increase the life of any flag by taking it down at night, avoiding flying it during periods of severe weather. You can also ensure that the flagpole is free of rough patches and protrusions upon which the flag can catch.
Useful links.
MrFlag® is the only flag maker in the world operated by a Fellow of the Flag Institute. This doesn't imply any particular endorsement of us by them (or vice versa) – though we have been a registered trade member since 1992 – it's just a fact.

MrFlag® was also the very first flag maker in the UK to sell flags online. We've been the top rated flag maker in Wales on Trustpilot since 2018.

Find out more about these (and other) claims, on our About Us page.