Official Swansea City AFC coffin drapes are available for all families of departed fans to use at their funerals. There is no fee.
Simply book the dates you need it for using this form.
Collect your drape on the date you've chosen
Return it to us by the return date
That's all you need to do. There is no fee. This service is provide and paid for by Swansea's flag brand MrFlag and authorised by Swansea City AFC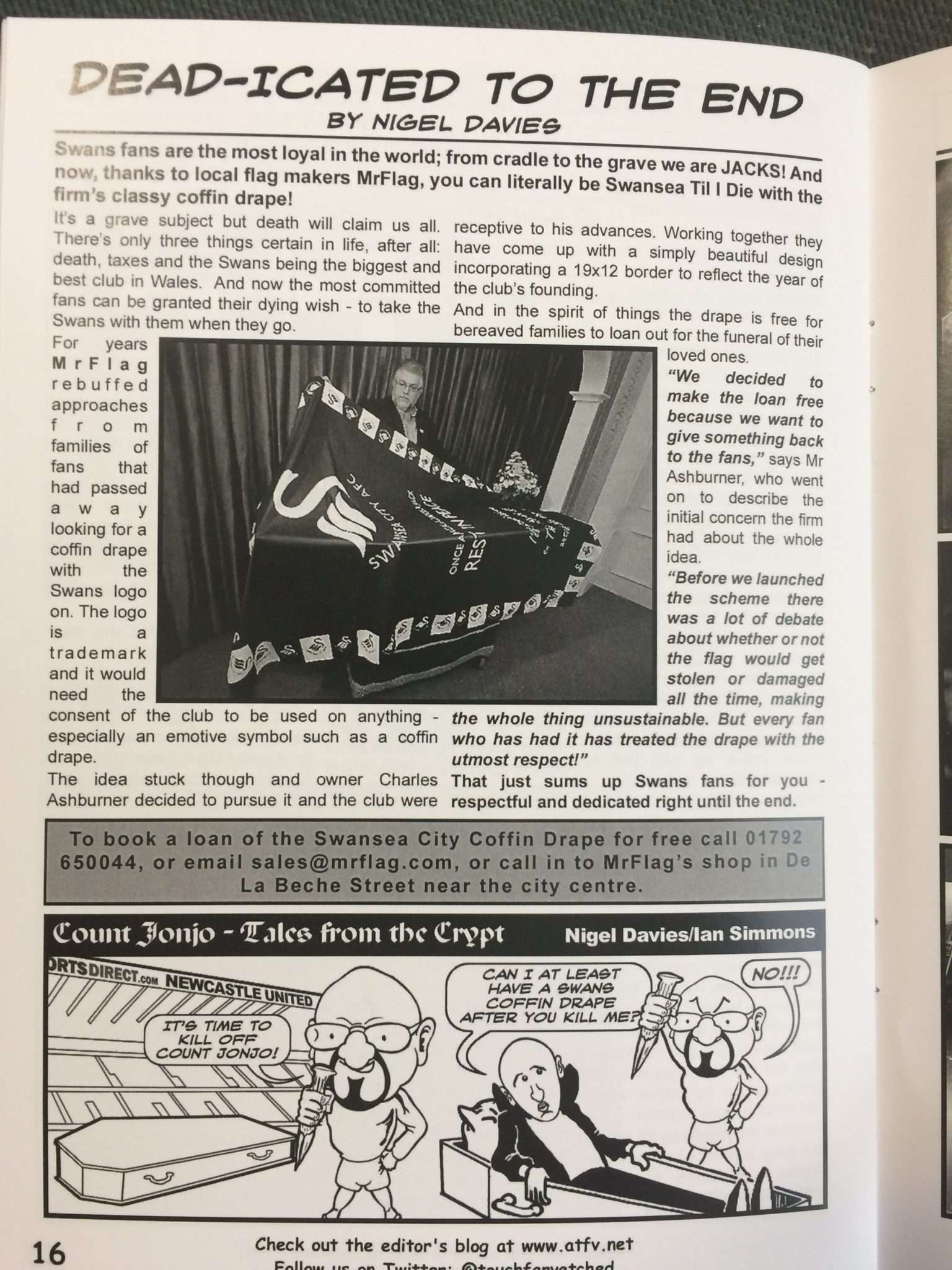 Each drape comes safely packaged in it's own case.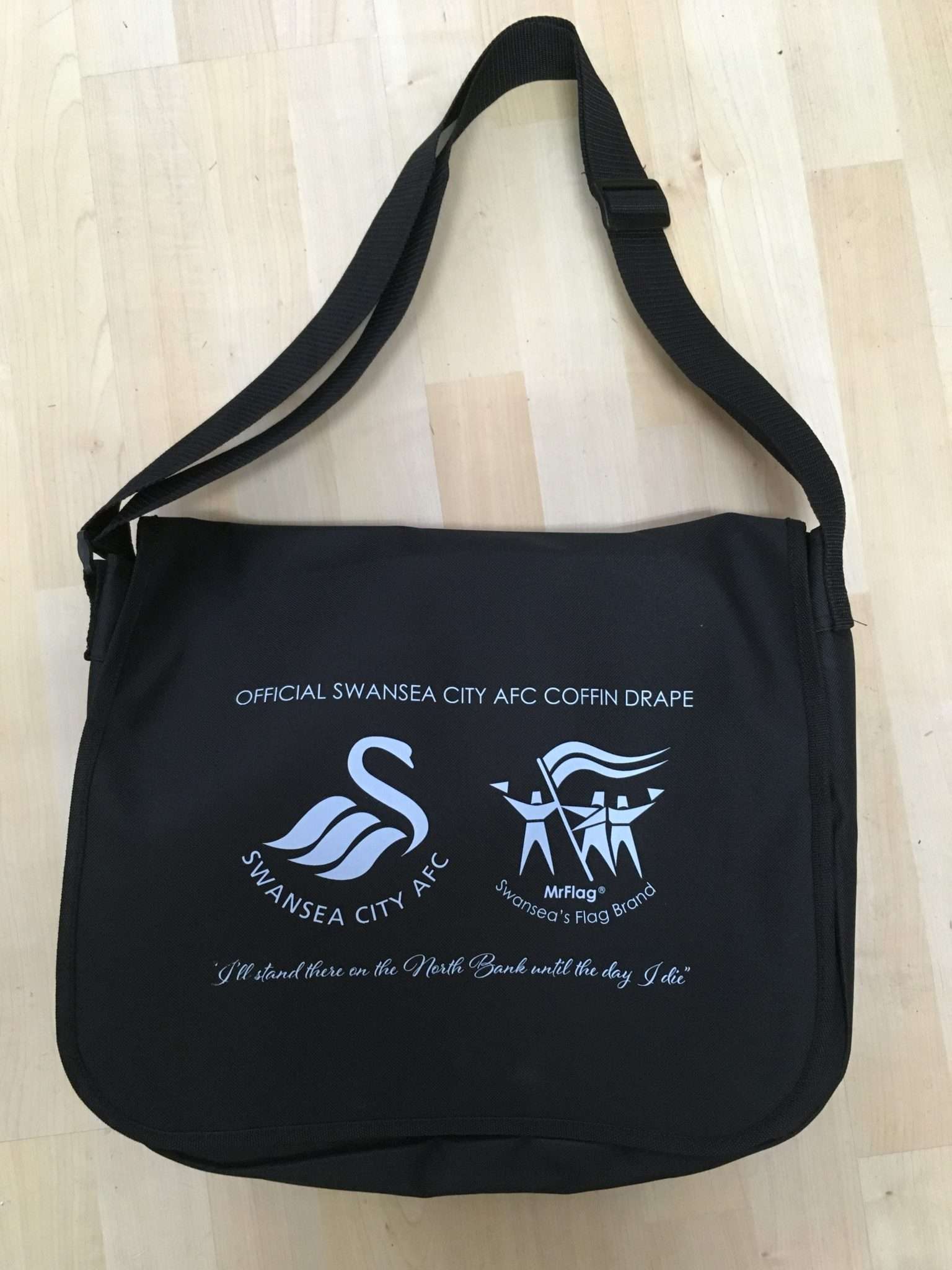 How football fans can now show their love for their team even at their funeral
A flag maker has created a coffin drape for Swansea City's most committed supporters
Loyal Swansea City fans can now take their love for Garry Monk's men to the grave.
Swansea flag-making firm MrFlag has designed a coffin drape to give the club's most committed supporters their dying wish.
Owner Charles Ashburner said he had spent years telling fans "no" when they asked for Swansea City coffin drapes.
But the firm has now combined with the Premier League to come up with a flag that means in future he won't have to turn any away.
He said:
"The Swans have the best fans in the world — and the most dedicated.
"I've been making flags in Swansea since 1992 and my company Mr Flag has been approached many times by the families of fans who have passed away, with requests to make coffin drapes with the Swans logo on.
"The Swans logo is a registered trademark, so we've always felt obliged to say no."
Mr Ashburner told the South Wales Evening Post he had worked with the club to design the drape.
The drape uses a 19×12 chequered border to reflect the year of the club's founding.
Families can now loan the flag for funerals for free – Mr Ashburner said the firm decided to make the loans free because they want to give something back to fans.
To book a loan of the drape call 01792 650044, or email sales@mrflag.com, or call in to MrFlag's shop near the city centre.