Currie Hits The Roof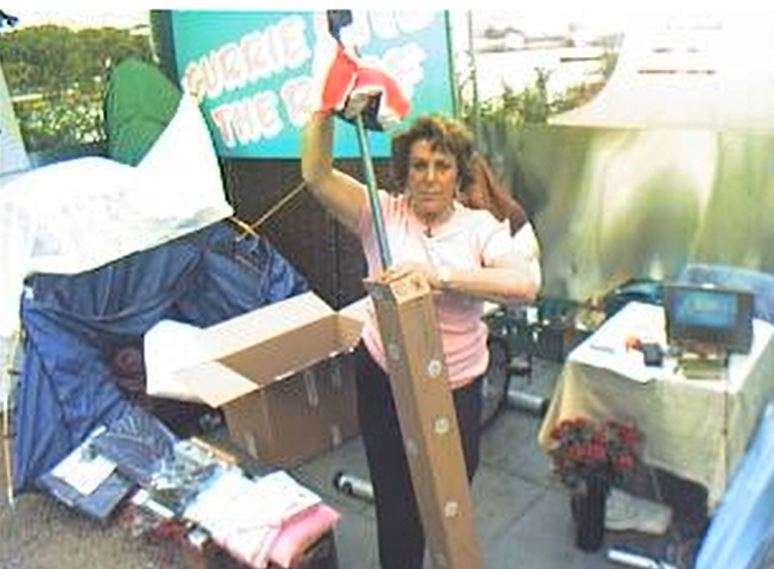 In 1998, for the filming of 'Currie Hits The Roof' – one of the very first reality TV shows – former politician Edwina Currie was challenged to raise and fly a flagpole. She was only permitted items she could order by phone with a credit card – and her MrFlag flag and flagpole arrived the next day.
Eddie Izzard's Peace Flag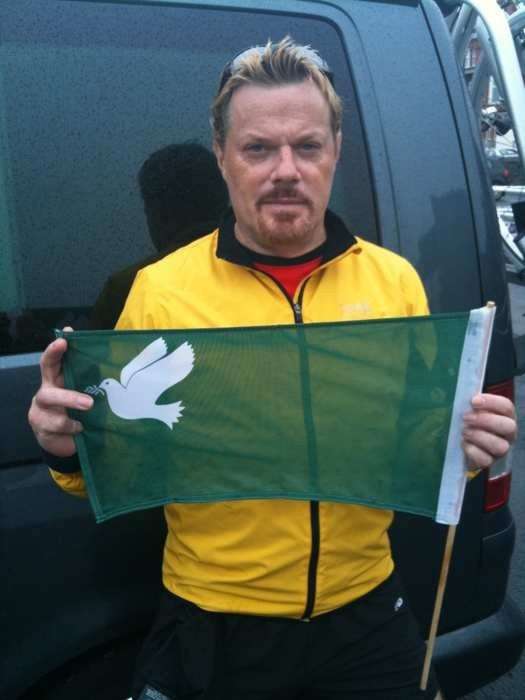 In 2009 Eddie Izzard ran more than 1,100 miles in 52 days, for Sport Relief. One of his best known photo ops during that marathon of marathons was the peace flag he designed for Northern Ireland. We had the call to make it just 36 hours before this was taken – and we delivered it in all it's hand-stitched beauty just in time! Wonder what happened to it.